Miami International Airport Luncheon, Presentation, and Tour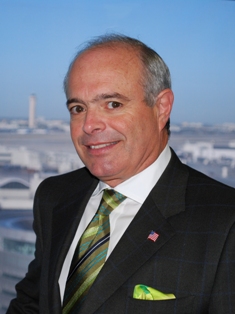 is pleased to invite you to a

Luncheon, Presentation, and Tour
(of Miami Airfield and North Terminal)

with
special guest speaker
JOSÉ ABREU, P.E.
DIRECTOR
MIAMI-DADE AVIATION DEPARTMENT


FRIDAY, FEBRUARY 18, 2011
11:30am - 12:00pm: Registration
12:00pm - 1:30pm: Lunch and Presentation
1:30pm - 3:00pm: Tour of MIA Airfield and North Terminal

at
Miami International Airport
MIA Hotel Conference Rooms
Concourse E
7th floor
2100 NW 42nd Ave.
Miami, Fl 33142
Click here for directions to the airport
Click here for hotel map and parking information


Cost for this event:
HBS Club of South Florida members (plus one guest): $10 per person
Non-members/Additional guests: $25 per person


To join or renew your membership, visit www.hbssouthflorida.org/memsub.html.


Note: Registrations will not be accepted at-the-door.

All guests are required to provide the following
information during registration:
Full Name
D.O.B.
Last 4 digits of Social Security Number

You must register for this event by Tuesday, February 15, 2011 by 10:00am. If you have trouble registering, please contact Gabriela Sanchez, Club Administrator at (786) 866-9765 or admin@hbssouthflorida.org.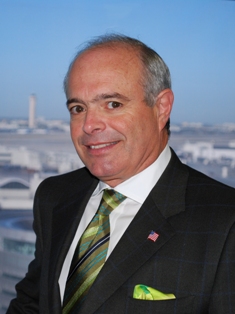 José Abreu, P.E.
Director, Miami-Dade Aviation Department
Mr. José Abreu is the Director of the Miami-Dade Aviation Department. He directs the operations at Miami International Airport (MIA) and four general aviation airports in the Miami area. MIA handles more than 33 million passengers and two million tons of cargo annually, and is among the nation's busiest international passenger and cargo airports.
Mr. Abreu oversees one of the largest airport expansion programs in the U.S., a $6 billion plus capital improvement program that is adding new terminals, roadways and other infrastructure to MIA and the County's general aviation airports.
Prior to his July 2005 appointment as Aviation Director, Mr. Abreu served for two and a half years as Secretary of the Florida Department of Transportation (FDOT) under Governor Jeb Bush. In his role, he oversaw the operation of FDOT including seven districts and the Florida Turnpike Enterprise encompassing the entire state, 7,500 employees and an annual budget of $9 billion. Prior to his position as Secretary, Mr. Abreu served 18 years in progressively senior positions at FDOT, including eight years as District Six Secretary for Miami-Dade and Monroe counties.
Mr. Abreu holds a bachelor's degree in civil engineering from the University of Miami and is a licensed professional engineer and certified engineering contractor.
Mr. Abreu serves on a number of boards, including the University of Miami, the Association of Cuban-American Civil Engineers and the United Way Executive Board. In March 2008, he was appointed by the U.S. Secretary of Commerce to serve on the Travel and Tourism Advisory Board (TTAB). He is a Fellow of the American Society of Civil Engineers. Mr. Abreu has received numerous awards including: the 1996 Distinguished Alumnus Award from the University of Miami College of Engineering; the 2000 Wilbur S. Smith Award; the National Highway Engineering honor; the 2004 Civil Government Award, presented by the American Society of Civil Engineers; and the Florida Engineering Society (FES) award for outstanding service to the profession in the category of government. He was also named one of the "100 Most Influential Hispanics" in 2003 by
Hispanic Business
magazine and one of the Top 25 Newsmakers of 2007 by Engineering News-Record magazine. In 2009, he received the Wright Brother's Award presented by the greater Miami Aviation Association and in 2010 he received the International Achievements Award presented by World Trade Center Miami. In 2011, he was named one of "Miami's 75 most influential people in politics, business sports and arts" by Poder magazine.